Manufacturing & operations jobs in New Zealand
1151 listings, showing 1 to 25
Manukau City
Listed Wed, 21 Jun
If you're a Kiwi, or if you've lived in New Zealand for long enough, you'll know the name Tip Top.We currently have a number of Process Operator roles...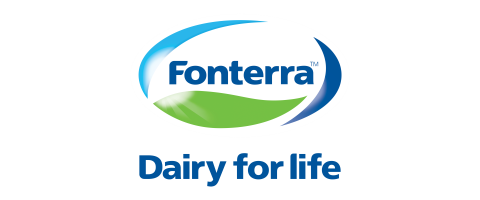 A great opportunity to join a growing team in an ongoing basis as a Machine Operator. Permanent employment opportunities don't miss out!

$18 per hour
Highbrook Location
T2P and Permanent roles available

$18 per hour, Highbrook,T2P and Perm available

|

Reliance Recruitment Manukau

|

Listed today

This is an excellent opportunity; don't let it pass you by! Apply today and you could be starting work tomorrow as our new Forklift Yard Person.

Family owned company
50 hours per week
Keep fit, while working

50 hours per week, $20 per hour, family business

|

Reliance Recruitment Manukau

|

Listed yesterday

We are seeking an honest, reliable and steady Warehouse Person to join our busy team at our Te Rapa Branch.

Electrical wholesale industry
Ongoing training and opportunities for career progression
We are 100% NZ owned and operated

J. A. Russell Ltd

|

Listed yesterday

We offer competitive remuneration, friendly working environment and full time employment opportunity.

Neven Granich Ltd

|

Listed yesterday

It is all about breakdown repair and servicing. Get to play with big boys toys in locations that can vary as much as the gear you are working on!

Hydraulics - every where you look, everywhere you go.
The best brand, best team, best company - the best choice for you!
The career opportunity of a lifetime!

$25-$30 hourly plus commission plus benefits

|

Hydraulink Hose Solutions

|

Listed yesterday

Looking for exp Night Shift Supervisor with Manufacturing background. NZ owned and operated, roofing manufacturing in NZ & distributed worldwide.

Family Owned Business
Competitive Salary
Nightshift

$75k - $85k – Takanini Location – Family Owned

|

Reliance Recruitment Manukau

|

Listed yesterday

Vegetable Peeler in Christchurch based operation.

Christchurch Based

|

Listed Mon, 26 Jun

Fantastic Warehouse Team leader role on offer in a busy manufacturing business. Leadership & logistics skills required. Great Rates on offer.

Looking to develop your Warehouse Management Career?
Can you bring strong leadership to a busy warehouse?
Can you bring your logistics skills & develop new processes?

OneStaff Tauranga Ltd

|

Listed Mon, 26 Jun

If you're mechanically minded, computer literate and have experience operating loaders and forklifts, you'll be well placed to succeed in this role.

Utilise your manufacturing or process plant experience
Work for a trusted New Zealand brand
Excellent development opportunities across the co-operative

Ravensdown Ltd

|

Listed Mon, 26 Jun
Loading...