Engineering jobs in New Zealand
789 listings, showing 1 to 25
Hamilton
Listed Tue, 15 Aug
Be responsible for developing a detailed roadmap to build and deliver Smart Services for WEL Networks.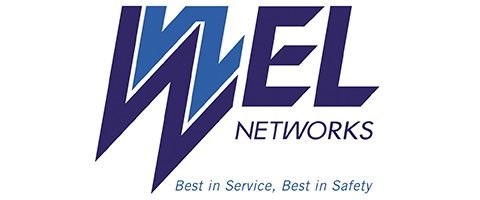 An eye for detail, organised, passionate about the transport industry, confident and reliable sound like you? Then its time we talked.

Are you positive and highly motivated with loads of energy?
Do you have proven history of creating warm relationships with external suppliers?
Bring your significant experience in practical vehicle and transport engineering

We require a Project Engineer / Manager who enjoys technical challenges and thrives on delivering quality projects.

Work on large and significant Water Construction projects
Competitive salary and personal use of vehicle on offer
You will have strong leadership and communication abilities

Personal use of company vehicle

|

City Care Limited - Parent

|

Listed today

Sheetmetal Worker qualified with welding experience

Gilbert Sheetmetal and Eng Ltd

|

Listed yesterday

Are you looking for a key role in meeting the District's infrastructure needs? Then this is the role for you!

Are you Health and Safety savvy?
Are you passionate about Mechanical Engineering?
Receive development opportunities, benefits and rewards!

New Plymouth District Council

|

Listed yesterday

Qualified fabricator or Engineer/ may consider an apprentice

Great work place and conditions
Must have Current NZ drivers Licence
Fabricator-Engineer-Or one Appprentice from two positions Availiable

Above normal rates

|

Autocraft Engineering

|

Listed yesterday

We are seeking a self-motivated individual with excellent time management ability, quality focused with an Electrical background.

Great opportunity and career progression
We offer great access to training and development
Be part of a great team and contribute to the success of the business

CHH Woodproducts

|

Listed yesterday

An exciting opportunity has become available for an experienced Plant Operator and Engineer to join the Sunfruit team.

Sunfruit Pack and Cool Ltd

|

Listed Sat, 19 Aug

The preparation of shop drawings for structural steel. workshop..

negotiable

|

Betteridge Engineering Ltd

|

Listed Sat, 19 Aug

An opportunity for a versatile skilled fabricator to join an established and respected boat yard with a growing refit business.

Work with tradesmen in varied activities
Do you have boat building experience?
Based in Mt Wellington, Auckland

McMullen & Wing Ltd

|

Listed Fri, 18 Aug

We are now looking for experienced, reliable and versatile engineers to join the team who are interested in a variety of job activities.

Work accurately to engineering drawings and schematics
Do you have Marine Engineering experience?
Join an established and respected boat yard

McMullen & Wing Ltd

|

Listed Fri, 18 Aug

Fluid Power Distributors are looking for a hose tech to join their busy team

Fluid Power Distributors

|

Listed Fri, 18 Aug
Loading...